Screen case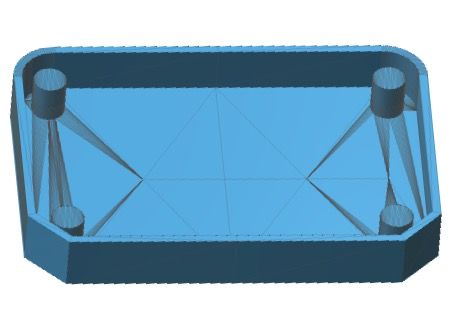 Screen case lid
Game pad Lid for controls case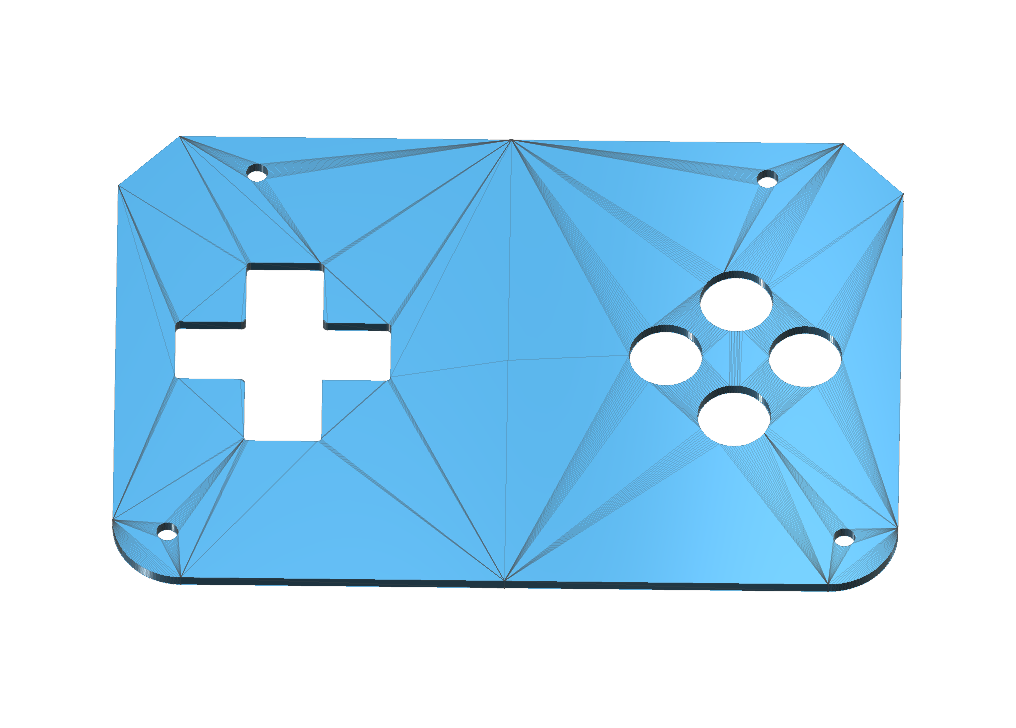 Game pad Controls case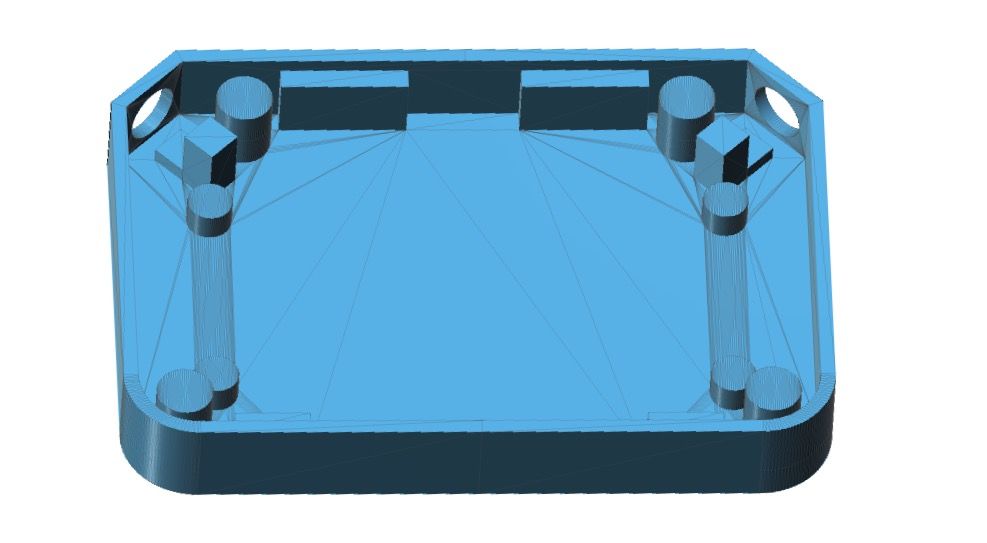 These are my first tries but not bad. I will have to add some stuff. The start and select button holes and platforms and some screw turrets for the tft's though maybe not. I would like this case to hold different types of spi tft's and really all you have to do is add a lil hot glue and your good. Though if people want i dont mind making a few alterations. As this is my first try im sure there will be more. Basic size of the screen is 2.4".
Ill also have to make custom buttons for the shoulders. Or else it will be hard to get them in.
I like it! When folded it will be a tiny bit bigger than an altoids tin, give or take a mm.
I basically built this around a teensy with a 5mm profile at most but i usually bend my pins. Batter thickness can be up to 6mm. With about a 60 to 70mm wide and about the same high.
I havent included any ports yet but im thinking the charger will be small enough to fit with the screen in that case. While the teensy sits on top of the battery or below. Maybe a slot to for the SD card and the micro usb.
Ill also have to make openings for the wiring from one unit to the other.
Now ive made each case 13mm high off the grid with a 2mm thickness for the bottom. The turrets only come up to 11mm though and the faces are at 1.5mm thick so there should be a good mm so the buttons will fit.